Chauvet GigBAR 2.0
The ultimate pack-n-go 4-in-1 lighting system
Let There Be LIGHTS!
Chauvet GigBAR 2 is the ultimate pack-n-go 4-in-1 lighting system including UV in its wash lights and strobes for better color mixing and effects. GigBAR 2 includes two LED Derby fixtures, LED wash lights, a laser, and 4 high-power, LED strobe lights all mounted on one bar. The unit features phenomenal built-in automated and sound-activated programs including all 4 effects. A great lighting rental option turning your event into a real show stopper.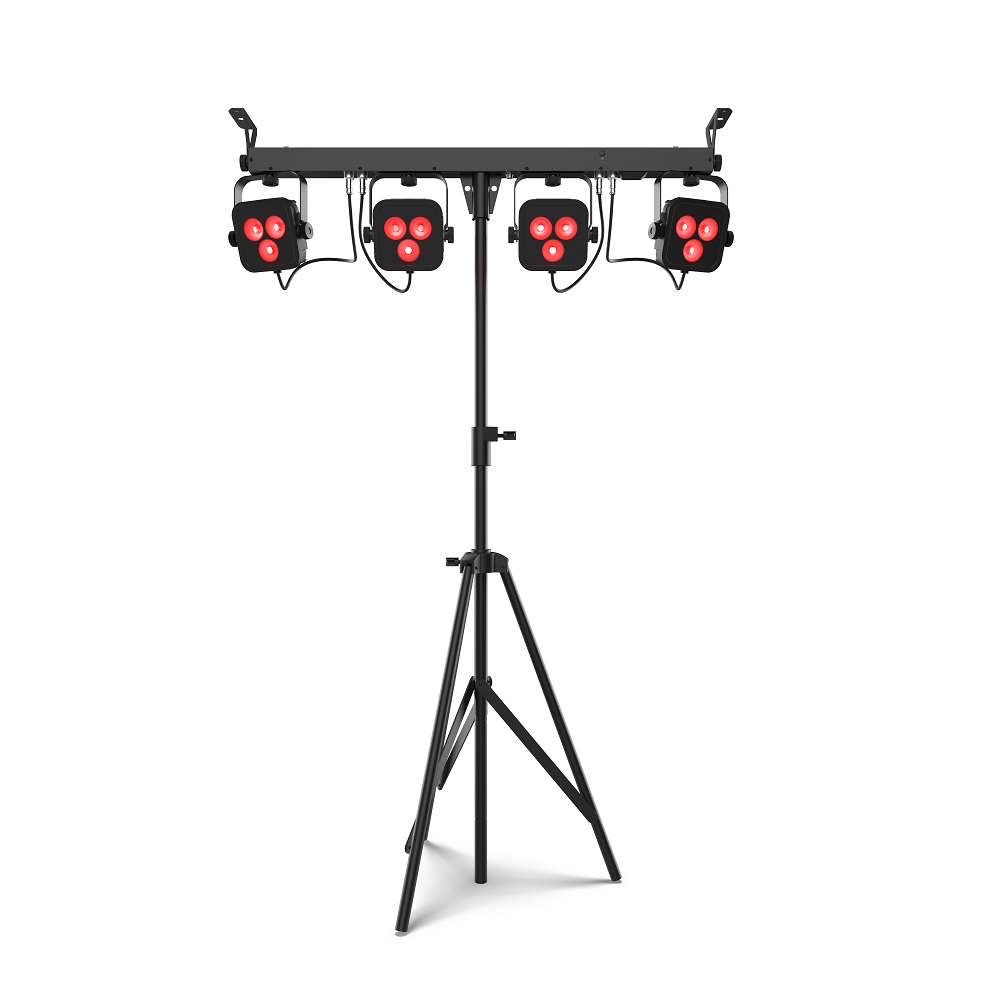 Chauvet DJ 4Bar LT QuadBT (Bluetooth)
Quad-color (RGBA) Bluetooth® fixture
A Convenient Pack-N-Go Wash Lighting System!
The rich, warm color-mixing power of amber LEDs comes to one of the most convenient pack-n-go wash lighting systems anywhere. This quad-color (RGBA) fixture comes equipped with built-in Bluetooth® wireless technology so you can light easier right from your phone or tablet with the BTAir app (patent pending). This complete wash lighting solution has 4 individually adjustable heads to achieve total room or stage coverage. Easily set up and tear down in seconds with the included tripod, carry bags and footswitch.